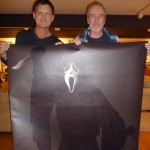 From Twitter texts to explanatory interviews, Kevin Williamson's name once again become newsworthy after a long silence — and those behind the scenes of Scream 4 want us all to know just how involved the writer was in the writing process.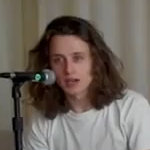 Last week you saw the core cast and crew take to the press junket to answer questions, now we get to see the new side's turn (also recorded last week). Well some of them anyway. Representing Scream 4: Hayden Panettiere, Rory Culkin, Emma Roberts and Anthony Anderson.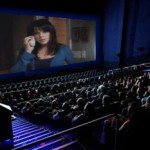 We're not trying to get your hopes up unrealistically, but box office tracking from Reel Source Inc. and various expert projections all peg Scream 4 to take in at least $50 million on its opening weekend — and more than $100 million overall.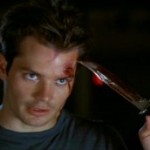 There are two words in any fandom that stop you cold in the middle of a read. Two words that can either incite fear or elation. These words are thrown in front of huge secrets, small tidbits, and even nonsensical facts that everyone knows in the idea that it will lure the reader into a [...]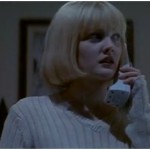 So the fans are all at it – cogitating exactly who will bite it in Scream 4. But I'm thinking that at the top of everyone's speculation list is which scene and which character will possibly come close to matching the legendary Drew Barrymore scene of Scream. One could easily argue that it's impossible to [...]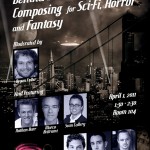 Here is your chance to meet the man who composed all of the music for the Scream films!  San Francisco's WonderCon entertainment convention will be hosting Behind the Music with CW3PR:  Composing for Sci-Fi, Horror and Fantasy Film & TV.