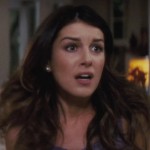 It's been far too long since Canadian cutie Shenae Grimes has been grilled about Scream 4, since October (for TV Guide) in fact. Now she has broken her silence and deconstructed said silence, within an interview at Movieline focusing chiefly on her upcoming indie film Sugar.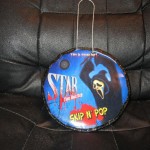 One of our excellent forum moderators Nate aka Mr. Ghostface has been given the all-clear to reveal several Scream 4 props he was given as thanks for lending out a primary screen-used Ghostface costume to production so they could authentically recreate the "killer look" down to the last detail.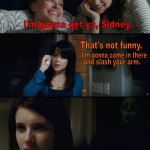 These were posted on the forum last week and got an extremely positive reaction (your humble webmaster is still in stitches days after) so we thought the wider readerbase would get a kick out of them.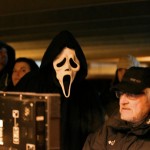 Wes Craven is a gracious director. You may remember from behind-the-scenes footage that he let Jamie Kennedy direct a scene in Scream 2. On the set of Scream 4 Additional Photography, it's now Ghostface calling the shots, as seen in this new photo from the producer/director, captioned "Everyone's a critic… even Ghostface."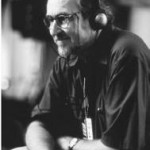 Entertainment Weekly again have a Scream 4 scoop to share – this time, Wes Craven comments about the nature of the film's Additional Photography and addresses rumors the ending is being changed.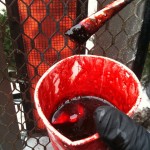 Michigan continues to be cold and unrelenting – not a cozy place for Wes Craven to be ploughing through Scream 4's Additional Photography, but he surely mustn't be too phased by the guerilla factors of filmmaking by now, having began his directorial career with Last House On The Left in 1972, which coincidentally hit blu-ray [...]