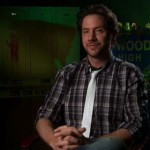 Jamie Kennedy looks more laidback than poor Randy was ever able to. We wonder if he will reveal the rules for surviving a horror doco? Here's a peek of Kennedy on set of Scream: The Inside Story, the upcoming 2-hour A&E/Bio retrospective directed by Daniel Farrands.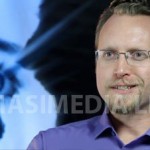 Today we learn from this photo that Ehren Kruger is a confirmed interviewee on Still Screaming. The Scream 3 scribe and Scream 4 "band-aid" has spoken very little about his experiences on the franchise, so this will surely be revelatory.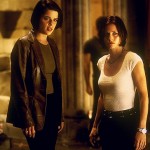 Back in September we listed stats & percentages ranking exactly how long the main trio appear on screen in the trilogy. Minuteman Ryan is back with a complete list of character hits! The results may shock you, especially how short the villians of the sequels actually appear in their respective films.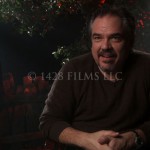 Here's the skinny on the new documentary we broke first word about 2 days ago, plus several images of assorted Scream interviewees.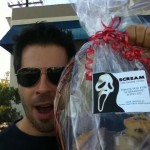 We were alerted via Twitter that Eli Roth, director of the pair of Hostel films, announced last week "Just filmed my interview for the "Scream" documentary. Party time!". Others are eroneously reporting this as the Still Screaming doco, but the photo Roth provided may clue you into a major factoid: this is a completely separate production.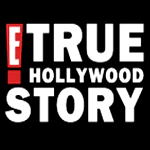 Behold, the holy grail of Scream TV coverage. That is, we're certain, until Still Screaming arrives. Back in 2001, E did their True Hollywood Story thing for Scream, revealing juicy interviews and footage along the way. Way these usually work, they chart the rise and fall of the subject. But no fall here – Scream [...]