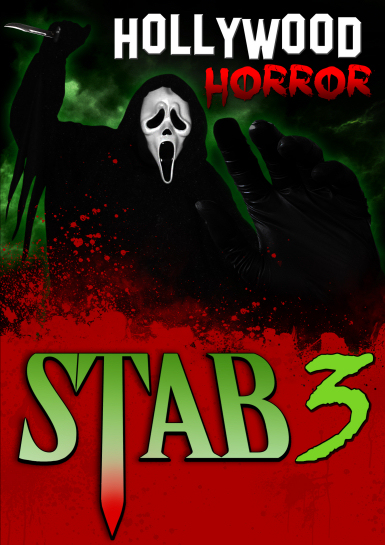 AKA: Stab 3: Hollywood Horror, Stab 3: Return To Woodsboro
Tagline: The True Hollywood Story
Story: While Sidney Prescott lives in safely guarded seclusion, bodies begin dropping around the Hollywood set of Stab 3: Return to Woodsboro, the latest movie based on the gruesome Woodsboro killings. The escalating terror finally brings Sidney out of hiding, drawing her and the other survivors once again into an insidious game of horror movie mayhem.
Origin: Based on the book "Hollywood Horror" by Gale Weathers.
Notes: In loving memory of original cast members Angelina Tyler, Tom Prinze, Jennifer Jolie, Sarah Darling, Tyson Fox, Cotton Weary, and producer John Milton.
Trailer: