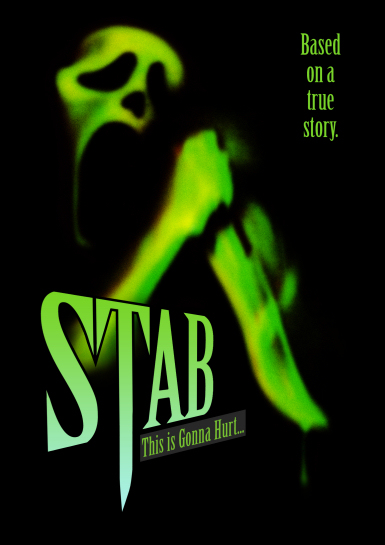 AKA: Stab: The Woodsboro Murders
Tagline: This is Gonna Hurt + Based on a True Story
Story: A killer known as "ghost face" begins killing off teenagers, and as the body count begins rising, one girl and her friends find themselves contemplating the "Rules" of horror films as they find themselves living in a real-life one.
Origin: Based on the book "The Woodsboro Murders" by Gale Weathers.
Notes: Directed by Robert Rodriguez. Starring Tori Spelling, Luke Wilson, David Schwimmer, Jennifer Jolie.