Archive for Kristen Bell
You are browsing the archives of Kristen Bell.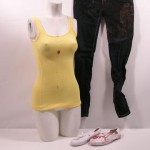 Recently auctioned off – in order: bloodied and unbloodied screen-worn outfits from Stab 6 (Lucy Hale & Shenae Grimes) and firepokers from the house set, and the Stab 7 clothes (Anna Paquin & Kristen Bell) plus crimson-splattered couch. And lastly: the official Stab t-shirt worn by Stab-a-thon's Robbie Mercer – and you can get a cheap [...]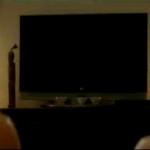 24 screenshots of Rachel & Chloe. If you have the courage, watch the whole scene legally… in Spanish. A bit of a double-edged hunting knife, no?