Archive for Adam Brody
You are browsing the archives of Adam Brody.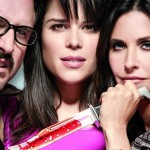 "F**k you both!" Sidney shouted to Stu and Randy when they accused each other for being the killer in Scream.  The cast of Scream 4 recently spoke to MTV and gave their reasons as to why their character is not the killer!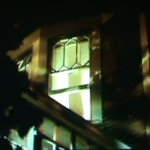 Direct from Anthony Anderson @ Jimmy Fallon. Nothing major this time around, just a prelude to the oft-used Anderson & Adam Brody scene shown in the trailers and spots. But two clips in one day? It's like Christmas, we swear.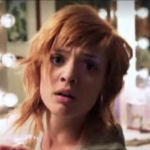 Our recently documented PC meltdown threw our productivity out the window like SMG, so we're quickly making up for lost time. Also our new reporting team seems to have been snuffed out by Ghostface. Here's your up-to-date Scream 4 playlist!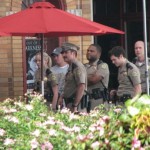 "I have known who the killer is and it has stayed the same.  From the script I read [at the beginning] to now, the killer has stayed the same," Brody told E!Online during their final interview for Scream 4:  New Generation Week.  Brody is the third cast member this week to set the record straight [...]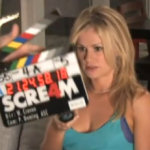 Is today video today? I think it's video day. Four official behind-the-scenes videos covering an even greater number of scenes being shot. The definition of spoiler continues to blur as Dimension release footage containing surprises many fans feel best left to the film itself. But we secretly want to see, don't we?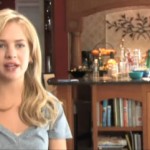 We specifically singled out those two in the headline because it's a first for them, but contained here are a whole bunch of interviews – or soundbytes, also known as the most dreaded promotional responsibilities for many in the entertainment industry. These should keep you busy for a while.