Archive for Bananadoc
You are browsing the archives of Bananadoc.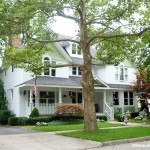 Could this be the Scream 4 modern-day incarnation of Tatum's house from the original Scream? Likely yes, says Bananadoc. Plus: possible plot detail revealed (not a spoiler)…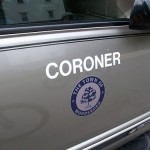 We've had unconfirmed reports of several faces in Michigan who haven't been seen in a while – Neve Campbell and Marley Shelton are two names to be floated – alas, no photographic evidence for us to scrutinize, analyze, and theorize. So bank on reasonable doubt if you still believe that movies are shot in sequence. [...]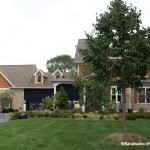 Prepping for the kill on the Scream 4 set on Clement Road on Friday night. Thanks to Wes Craven's tweets we know that the evening got bloody. I wonder if they'll ever get that couch clean again? Did they get it in one take, or did they go through several IKEA sofas? Who was viciously [...]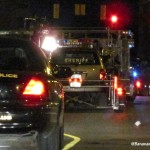 Contrary to the Bananadoc Myth, I do not spend my every waking hour stalking the Scream 4 set. Not every waking hour. They're filming where I live and work, so I 'drop by' the set just in case I see anything interesting. Yeah, well, maybe it's a little more than that, but sometimes I just [...]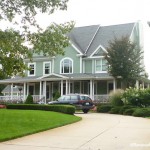 Bananadoc is back with this photo and description: "Heard a rumor that one important scene will be filmed in the back yard. There are HUGE lights set up at neighboring houses." Opening scene finisher? Climactic killer rumble? Hmm.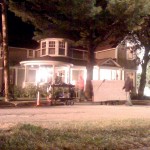 September is about to begin and Scream 4 will shoot for its third and final month. Eyewitness photos have been thin this week, as Bananadoc is on vacation (a rumor persists that it's a front – he really slipped on a banana peel while photographing a major death scene and is now recuperating in hospital).