Archive for Bananadoc
You are browsing the archives of Bananadoc.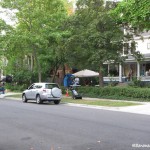 It's slim pickings, but we couldn't leave you hanging! Thanks to Scream4Fan for tipping us off to these latest videos and images from Bananadoc, who has also noted that he sighted Neve Campbell, Emma Roberts, and Mary McDonnell last night.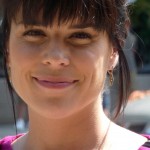 Here's a fan-snapped photo of the radiant Neve Campbell. Hopefully Sidney Prescott will smile in Scream 4 – she can be such a downer, you know? Props to Bananadoc.