Archive for Bananadoc
You are browsing the archives of Bananadoc.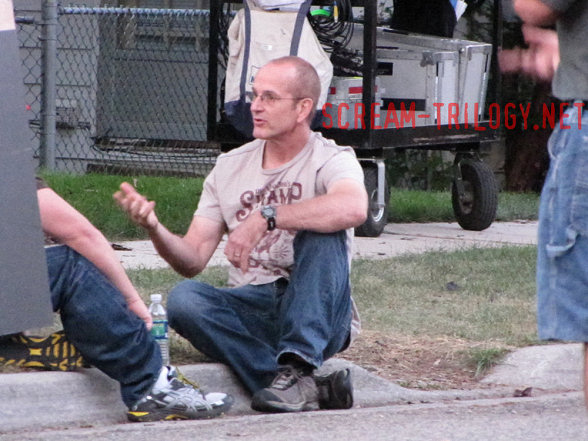 Yesterday we posted a glimpse of Ghostface and posited that the performer was stuntman Dane Farwell, returning from Scream and Scream 2. Thanks to Bananadoc we now have visual confirmation – that's Farwell sitting there, rehearsing for a scene in Scream 4 where Ghostface starts reciting poetry as a new method of torture.
If I'm wrong and it's the house next door to this one, I'll feel pretty silly! So everyone now knows this is Northville, MI which I was actually trying to keep quiet to avoid an influx of people like me (ha), but it was a hard secret to keep.  The city sent an email out to residents […]