Archive for Characters
You are browsing the archives of Characters.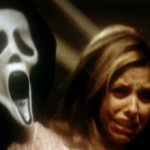 Scream (1996) was hailed as a breath of fresh air in its reinvention of the slasher film and success in rising above the cliches and tropes that helped kill the subgenre in the first place. a stark contrast to Scream 3 (2000) which was heavily criticized as succumbing to the silly tricks the original had [...]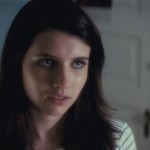 Written by LiverAlone for Scream-Trilogy If there were justice in the universe, Scream 4 would go down as one of the great cinema fake-outs.  All along, we were told Scream 4 would be a pseudo-reboot to the series, a passing-of-the-torch tale that would introduce a new generation cast to carry the series onward through a [...]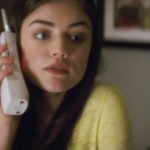 In March I speculated who might be the Drew Barrymore of Scream 4 and looked back at characters in the franchise that came close to matching the groundbreaking opening scene of the first Scream. But now post-release, the question still remains – who was the New Drew? Was there even a New Drew?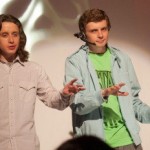 Just received mine yesterday, this fine replication of the tshirt worn by Robbie in Scream 4. It was put together by fan Nick Meece and is available through Cafepress for USD $15.99. Unofficial, but pending official Scream tees, demand will always attract supply.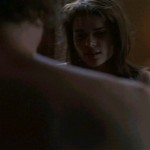 Written by LiverAlone for Scream-Trilogy There are two specific things that slasher movies aren't exactly noted for: biting social commentary and female fanbases. So it's a testament to the phenomenon that is Scream that it manages to capture both, and I suspect that they're not mutually exclusive.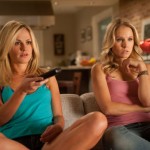 Read the roster of character names as they appear in the Scream 4 film credits. It's true the list in order of appearance is already "out there", but we've arranged them alphabetically by actor name so as not to spoil plot events like the opening scene.