Archive for Characters
You are browsing the archives of Characters.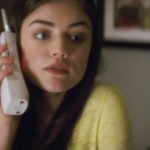 In March I speculated who might be the Drew Barrymore of Scream 4 and looked back at characters in the franchise that came close to matching the groundbreaking opening scene of the first Scream. But now post-release, the question still remains – who was the New Drew? Was there even a New Drew?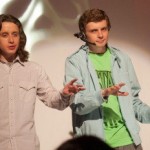 Just received mine yesterday, this fine replication of the tshirt worn by Robbie in Scream 4. It was put together by fan Nick Meece and is available through Cafepress for USD $15.99. Unofficial, but pending official Scream tees, demand will always attract supply.