Archive for Courteney Cox
You are browsing the archives of Courteney Cox.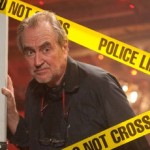 While the lead-up to Scream 4 saw many production photographs released – or escape, in some cases – a few were held back. Now that we're in the post-release era, it was only a matter of time before the strays floated into our grubby mits. Sidneyloverboy located seven of them* and kindly shared. Click for [...]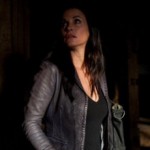 The MPAA didn't order any cuts to Scream 4, but a major amount of material was removed by Team Scream themselves. In a multi-part series of articles, Scream-Trilogy tells you – and shows you – what was left on the cutting room floor. Today, hello Gale Weathers.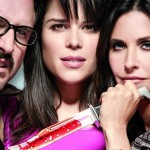 "F**k you both!" Sidney shouted to Stu and Randy when they accused each other for being the killer in Scream.  The cast of Scream 4 recently spoke to MTV and gave their reasons as to why their character is not the killer!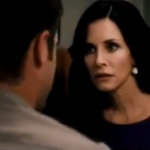 Yet another clip, this time with Gale and Dewey plus a lil' bit of Deputy Hicks. It's ripped from a comprehensive Scream 4 documentary that aired on UK's SkyOne, which we've included for your viewing pleasure too.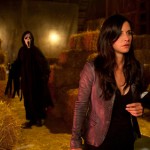 One of a few new clips coming your way in the very near future, it's 1996 all over again with Gale and her hidden camera, but this time there's no Kenny the cameraman to take the fall. We've also included another TV Spot as it contains a new line of dialogue from Shenae Grimes, which [...]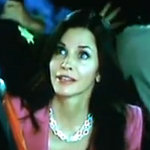 We weren't expecting to see a dead body on such safe TV as Jay Leno. Yet here we are. This was just shown during David Arquette's appearance on the show.