Archive for Courteney Cox
You are browsing the archives of Courteney Cox.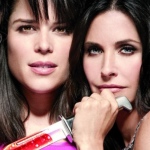 This is a heartwarming bit of news as we ready ourselves for this final month before Ghostface attacks again. Scream queens Neve Campbell and Courteney Cox — who both recently split from their respective husbands — finally "clicked" on the set of Scream 4.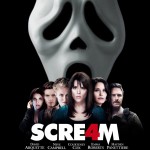 In the past we've theorized that while the US seems to be focusing on simple, direct concepts for its Scream 4 posters, other countries have their own promotional requirements, so it was only a matter of time before a cast poster turned up somewhere out there in the globe. And the winner is: Mexico!