Archive for Courteney Cox
You are browsing the archives of Courteney Cox.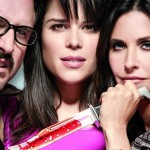 "F**k you both!" Sidney shouted to Stu and Randy when they accused each other for being the killer in Scream.  The cast of Scream 4 recently spoke to MTV and gave their reasons as to why their character is not the killer!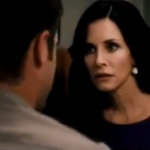 Yet another clip, this time with Gale and Dewey plus a lil' bit of Deputy Hicks. It's ripped from a comprehensive Scream 4 documentary that aired on UK's SkyOne, which we've included for your viewing pleasure too.