Archive for Courteney Cox
You are browsing the archives of Courteney Cox.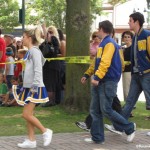 Here are some surplus Scream 4 shoot photos that looked interesting.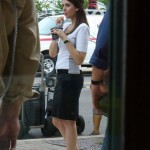 Some of our favorite Gale Weathers scenes are where she's tailed by a comic foil. We first saw this in Scream 2 with Debbie Salt, then to great acclaim with Jennifer Jolie in Scream 3. Now in Scream 4, meet a new breed of annoyance – the publicist.