Archive for Courteney Cox
You are browsing the archives of Courteney Cox.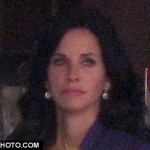 The latest daytime shoot brings Gale Weathers/Riley (Courteney Cox Arquette) to the bookstore, along with Sheriff Dewey (David Arquette) and his posse: Deputy Judy Hicks (Marley Shelton) and two whippersnapper cops (Adam Brody & Anthony Anderson).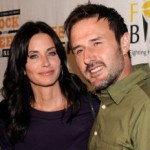 Here's a cute little story about the Arquettes.