Archive for Courteney Cox
You are browsing the archives of Courteney Cox.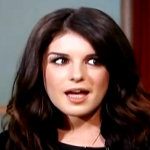 Hollywood 411's very brief video interview with Shenae Grimes asks her about scream method-acting. Chick was in Tokyo during the recent earthquake – you'd think that would be something to inquire after. Following that there's some Courteney Cox/David Arquette q&a – the mental image of Arquette running around in Gale's outfit is just too much!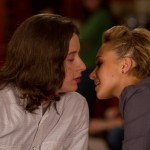 Dimension Films have released four new Scream 4 photos that tease on a number of potentially deadly – and romantic – fronts. There has been some debate on if some of these are spoilery… but we don't think so. More on that subject later today. Source: IVillage