Archive for David Arquette
You are browsing the archives of David Arquette.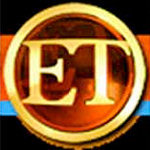 Entertainment Tonight has aired with a Scream 4 segment that includes interviews as well behind-the-scenes footage of a new scene or two. Unfortunately, previously spoiler-conscious Dimension Films have opted for publicity over secrecy for this sequel, so you're going to see the other side of a vital attack previously left to the imagination in the [...]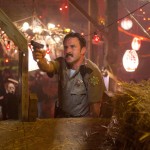 Hero and villain… not quite face to face, but both ready to attack. Two new Scream 4 photos popped up today, one featuring Dewey in Jack Bauer mode and a spirited Ghostface in the other.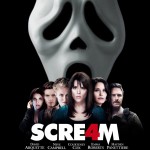 In the past we've theorized that while the US seems to be focusing on simple, direct concepts for its Scream 4 posters, other countries have their own promotional requirements, so it was only a matter of time before a cast poster turned up somewhere out there in the globe. And the winner is: Mexico!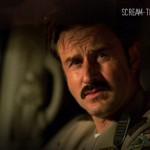 After audible fan outcry, the incomplete cast/crew section of the official Scream 4 site has been temporarily removed – well the link to it, anyway – replaced with "Coming Soon". An unintended loss of this move were some brand new photos on the animated Flash pages – hidden in plain sight, you might say.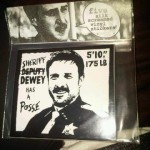 A popular – and free – Scream 4 collectible plugged by David Arquette himself has become available again, for a limited time. Designer Alex Lodenmeir of hate suburbia sent us this notice that the five-pack of vinyl "Sheriff Dewey Has A Posse" can be obtained by following these directions.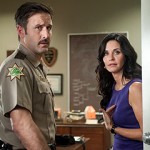 Image courtesy of People Magazine Online. Word has it the chart behind the couple is important to the plot…