Archive for Documentary
You are browsing the archives of Documentary.
The producers of Still Screaming: The Ultimate Scary Movie Retrospective have supplied Scream-Trilogy with an up-close look at the documentary's new promo poster artwork. Illustrated by Hack/Slash creator Tim Seeley, it features the iconic characters and one representative blonde victim about to run up a flight of stairs, no doubt.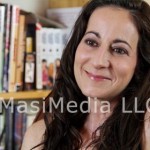 One sadly little known factoid about the Scream trilogy is that Kevin Williamson and Ehren Kruger weren't the only writers to construct the scripts – there was a third culprit, if you will: Laeta Kalogridis. Still Screaming: The Ultimate Scary Movie Retrospective will remedy the oversight, as they have recently interviewed the screenwriter who contributed […]