Archive for Documentary
You are browsing the archives of Documentary.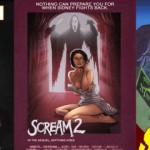 With the premiere of Still Screaming: The Ultimate Scary Movie Retrospective in Los Angeles last night, Scream-Trilogy has been given the go-ahead to share these delightfully garish "retro" inspired postcards given to attendees.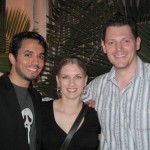 Life after Inside Story: Scream? Wes Craven's fan poster contest results? A new Scream 4 TV spot? Video of David Arquette on Leno? It's one of those, right? …All of the above!