Archive for DVD
You are browsing the archives of DVD.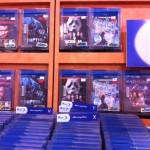 It's one thing to know a movie you want is already available in another country – out of sight, out of mind – it's another thing to see that it's actually available. Here's a snap of the Scream 4 Blu-Ray/DVD Combo Pack in one of Mexico's major music stores. It runs for $25, while the [...]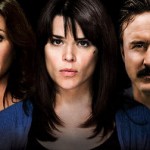 A leaked screener copy has become confirmation the print for the upcoming home release of Scream 4 will be the theatrical cut, rather than the Pay-Per-View Cut that has been recently playing on order in hotels/motels.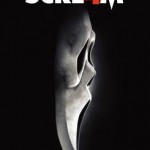 A director, a killer, a victim and a heroine: these diverse representations of the fabric of Scream were present for the audio commentary for October 4th's home releases of Scream 4. It was recorded back in June.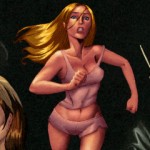 Oh yes, this I like. If you've wondered if the upcoming Scream trilogy blu-ray box set was going to have any new extras, and also when the Still Screaming feature-length documentary was coming out, it's a two-birds-one-stone situation as it was announced today that Still Screaming will be contained with the Scream BD set on [...]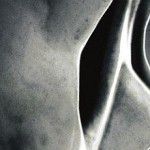 Well if it isn't the return of sourface Sid. Today DVD Active posted a sales sheet for the upcoming home release of Scream 4 that reveals the blu-ray artwork. It's a mashup of the final theatrical poster, some of the international poster, and whatever else they could Photoshop together with the time available between now [...]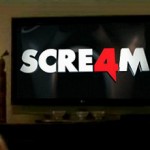 Amazon currently list October 4th for the VOD (Video on Demand) debut of Scream 4, but don't list dates at all for the DVD and Blu-Ray. Because it's safe to assume that doesn't mean Scream 4 is never coming out on DVD/BD, it's equally reasonable to say the date is correct across all formats. It [...]