Archive for Emma Roberts
You are browsing the archives of Emma Roberts.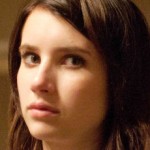 In a recent interview with the Baltimore Sun, Emma Roberts talks up her new movie The Art of Getting By. The touched-on subject of Scream 5 makes an oblique reference to her recent MTV interview where she was asked if Jill is returning even though she was put to brutal rest in Scream 4.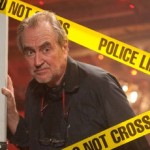 While the lead-up to Scream 4 saw many production photographs released – or escape, in some cases – a few were held back. Now that we're in the post-release era, it was only a matter of time before the strays floated into our grubby mits. Sidneyloverboy located seven of them* and kindly shared. Click for [...]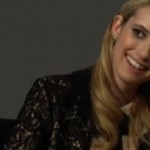 I can't say I really follow all the Scream 4 conspiracy theories out there. You know, "We didn't see Kirby die!" "Robbie isn't dead, he was just resting from his wounds!" "Charlie is alive, he was only stabbed in the heart once!" If you considered them all, basically no one died in Scream 4, right? [...]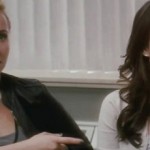 While we float in the zone between theatrical and home release of Scream 4, here's what we've gathered since our last DVD article. First off, yesterday saw the audio commentary recorded by Wes Craven and cast members, as announced by the director himself.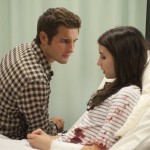 The MPAA didn't order any cuts to Scream 4, but a major amount of material was removed by Team Scream themselves. In a multi-part series of articles, Scream-Trilogy tells you – and shows you – what was left on the cutting room floor. This volume we look at a scene between Jill & Trevor.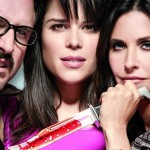 "F**k you both!" Sidney shouted to Stu and Randy when they accused each other for being the killer in Scream.  The cast of Scream 4 recently spoke to MTV and gave their reasons as to why their character is not the killer!