Archive for Emma Roberts
You are browsing the archives of Emma Roberts.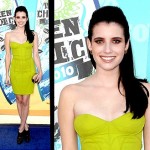 The busy Wes Craven has shared: "85F & 74% humidity in Jill's bedroom, with the BF." Now is Jill's relationship a PG13 or an R?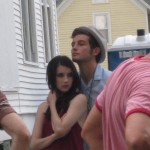 Here are photoshoot pics for the next bunch of fleshy knife-fodder. Emma Roberts, Nico Tortorella, Hayden Panettiere, Rory Culkin, and oh, Ghostface. Erik Knudsen was also captured, albeit not very clearly – you can check that out and others @ this link.