Archive for Erik Knudsen
You are browsing the archives of Erik Knudsen.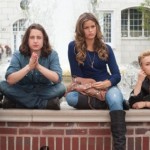 The MPAA didn't order any cuts to Scream 4, but a major amount of material was removed by Team Scream themselves. In a multi-part series of articles, Scream-Trilogy tells you – and shows you – what was left on the cutting room floor. Today we dissect an excised ensemble scene.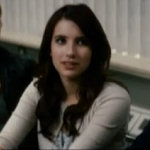 You know we're staring down the barrel of the Scream 4 release when not one but three scenes appear in video clip form.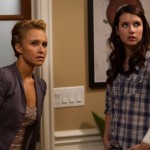 Oh look, new Scream 4 photos! Heavily watermarked, but they're not hidden on the corner of a magazine cover either. So what do we got? Confrontations in a classroom, a parking garage, a barn and now a house. We're guessing that's a Stab Drinking Game going on in the bottom pic which resulted in the [...]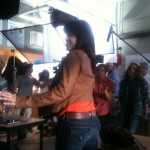 Here's a newly revealed behind-the-scenes photo of Neve Campbell at Woodsboro High. Erik Knudsen and Rory Culkin are also visible. This is part of the classroom scene that was central to the trailer. And no, Sidney is not a teacher nor pupil in this sequel. Though she does learn plenty during her visit to her [...]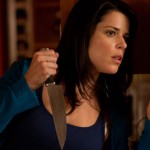 Today three new HQ images rock your world: we've got Sidney in a pro-active pose followed by a return to defensive mode (with a little help from Jill's mother) as Ghostface arrives, and last but not least, the new cast hanging at the fountain. You know, the cursed fountain.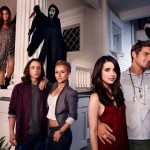 A nice digital copy of Entertainment Weekly's recently published Scream 4 new gen spread featuring Erik Knudsen, Marielle Jaffe, Ghostface, Rory Culkin, Hayden Panettiere, Emma Roberts, and Nico Tortorella.