Archive for Fans
You are browsing the archives of Fans.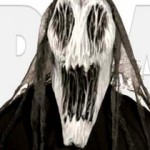 Among being a story about many things, the Scream trilogy was about growing up. Through the eyes of Sidney Prescott and others we experienced the insular world of high school, then the wider canvas of college, and finally the vast expanse of the real world. By the time Scream 4 rolled around, it wasn't about [...]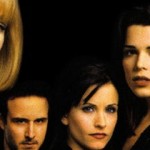 20 December 1996 was the US Theatrical Debut of the original Scream! We all know the story by now – fresh-faced screenwriter Kevin Williamson wrote a script called Scary Movie, his last-ditch effort to break into Hollywood. Miramax's Dimension Films won the bidding war and Wes Craven would direct. The rest is history.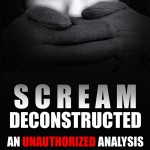 Information's been scarce on the upcoming nonfiction Scream text… until now.  Scream Deconstructed: An Unauthorized Analysis has an official site now that lays it all out.  The book is set for an October 25 release and will be available exclusively (at least for the time being) through Amazon.  In fact, it's already availble for pre-order. The site includes [...]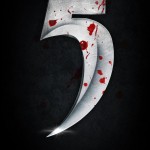 Via official Scream 4 Facebook. We've not yet been able to identify the artist (I wouldn't be surprised if it came from one of the many amazing artists on our Message Board), but the uploader seems to think it's official. It's not – but dare we say, it should be.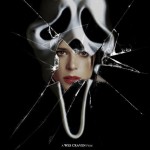 Somewhere out there, a vacationing Wes Craven is staring down a bird waiting to see who blinks first. Elsewhere, the Weinstein brothers are deciding what to eat for dinner. And at Kevin Williamson's laptop, he's controlling vampires, witches and fairies. But no Ghosts.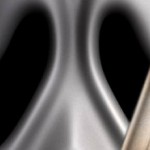 Today we spotlight a pro-quality Scream 5 fan-made poster. Designed by Ruben Correia of Portugal, it joins the high rank of last month's poster and continues the theme of matching up Sidney and Ghostface, which I think is the way to go for a real teaser.