Archive for Fans
You are browsing the archives of Fans.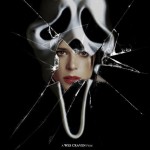 Somewhere out there, a vacationing Wes Craven is staring down a bird waiting to see who blinks first. Elsewhere, the Weinstein brothers are deciding what to eat for dinner. And at Kevin Williamson's laptop, he's controlling vampires, witches and fairies. But no Ghosts.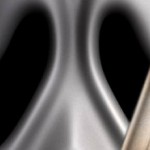 Today we spotlight a pro-quality Scream 5 fan-made poster. Designed by Ruben Correia of Portugal, it joins the high rank of last month's poster and continues the theme of matching up Sidney and Ghostface, which I think is the way to go for a real teaser.