Archive for Fans
You are browsing the archives of Fans.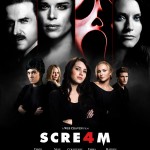 That Scream 4 hasn't gotten a cast poster thus far has been a minor disappointment for some fans. However the "cast line up" was a relic of the 90's popularized by Dimension Films with Scream 2 and would become the prime example of everything old-school horror fans hated about the new slasher wave Scream inspired […]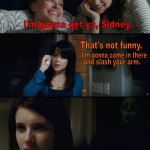 These were posted on the forum last week and got an extremely positive reaction (your humble webmaster is still in stitches days after) so we thought the wider readerbase would get a kick out of them.