Archive for Fun World
You are browsing the archives of Fun World.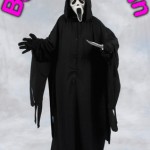 Coming Christmas this year from Fun World (Ghost Face owner, licensor, and manufacturer) – brand spanking new Ghostface action figures and bobbleheads! And next year, Deluxe Movie Edition masks.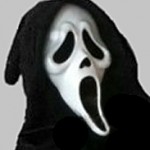 The Ghostface mask from the Nancy O'Dell Scream 4 photo has been confirmed as the real deal. Here we have cleaned the mask up to give the best possible look until more images become available. Although it's new, no major alterations have been made. In other words, it's the classic mask back in action.