Archive for Ghostface
You are browsing the archives of Ghostface.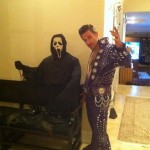 "Look who I ran into over the weekend!" -via David Arquette on Facebook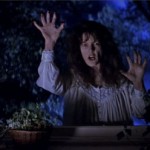 It's safe to say Scream 3 flirting with the supernatural seemed out of place. In keeping with the Scooby Doo template, the supernatural force of Maureen Prescott's Ghost was more natural than super – it was just Roman messing with Sidney's mind, and the audience's too – something I don't think resonated well.