Archive for Ghostface
You are browsing the archives of Ghostface.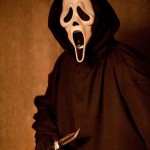 Until we have Entertainment Tonight coverage for you, enjoy these new official Scream 4 photos – a Ghost in the garage, plus Wes Craven and Courteney Cox on set.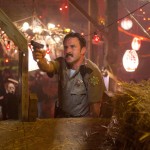 Hero and villain… not quite face to face, but both ready to attack. Two new Scream 4 photos popped up today, one featuring Dewey in Jack Bauer mode and a spirited Ghostface in the other.