Archive for Hayden Panettiere
You are browsing the archives of Hayden Panettiere.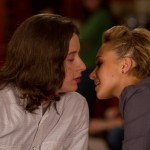 Dimension Films have released four new Scream 4 photos that tease on a number of potentially deadly – and romantic – fronts. There has been some debate on if some of these are spoilery… but we don't think so. More on that subject later today. Source: IVillage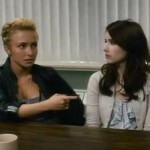 "I knew from the beginning who the killer was going to be.  Whether it was me or somebody else," Hayden Panettiere teased. Zap2it recently spoke with Panettiere and Emma Roberts, delving straight into the main topic on everyone's mind – the rewrites on Kevin Williamson's original script.