Archive for iPhone
You are browsing the archives of iPhone.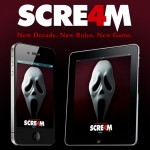 Weinstein Co sent us word that the Scre4m iPhone/iPad game has been upgraded to include an extra two levels and 3GS compatibility. I haven't played it yet, being a PC guy by default – but if there were some way of offering internet-playable previews I'd certainly consider picking up an Apple product.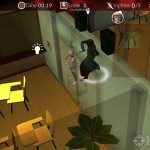 Videogames don't create psychos, videogames just make psychos more creative! Scream 4 iOS releases Friday in conjunction with the film release. It allows players to (safely) assume the role of Ghostface and score points by thinning out the cast. We can't imagine parental groups having any problem with that whatsoever!