Archive for Kevpocalypse
You are browsing the archives of Kevpocalypse.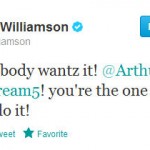 Is Hollywood basically Bizarro World? In a word, yes. Up is down. Black is white. And now, Kevin Williamson actually still has a Scream 5 in mind, but Weinstein Co seemingly aren't interested. Back in Scream 4-era, it was the screenwriter feeling ambivalent against an overly interested company. See, Opposite World.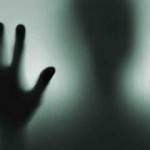 In one piece of news we have the return of both Weinsteingate and Kevpocalypse! A new article focuses on Kev's non-Scream project Shadows but makes reference to the screenwriter leaving Scream 4 way back – revealing he basically settled in court to get out of his contract, and got some decent coin off it too. [...]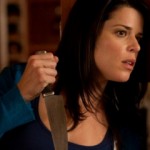 With the leak of Scream 2's script before shooting even began, Scream Team's mission for Scream 4 was to keep the script under lock and key, at any cost. They accomplished that… but now that the film has been released all the way to home on DVD/Blu, we're in a new playing field where everyone [...]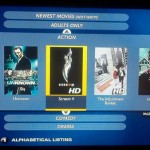 Williamson is the finest screenwriter of my generation. He famously divorced himself from Scream 4 pretty much before filming even began. Silence spoke volumes – he only opened up prior to release in the pages of Entertainment Weekly in a sort of pop-culture purging – before largely returning to that mental long distance.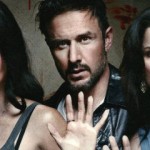 Some lucky readers are already getting their bloody mits on Friday's Entertainment Weekly, and here's the complete rundown as well as a new official still of Gale showing Deputy Judy Hicks (Marley Shelton) which Riley really calls the shots in Woodsboro.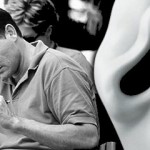 Kevin Williamson has been silent for so long, we'll shut up and let him do all the talking… ENTERTAINMENT WEEKLY: Do you remember coming up with the premise for Scream 4 and the new trilogy? KEVIN WILLIAMSON: One day I'm just sitting around and I go, "Oh wait — I think — oh my God, [...]