Archive for Kevpocalypse
You are browsing the archives of Kevpocalypse.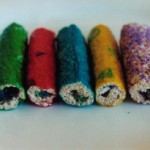 There have been many accusations flying around in the face of the Writer Rumors, going as so far to attack the original reporter, Zap2It's Carina MacKenzie and even accusing Kevin Williamson as being the leakster. IMDB user lostrockofficefnl took the initiative and contacted MacKenzie. Here is our breakdown of the conversation.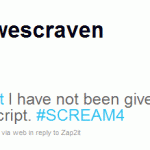 Here's a troubling development. We're as shocked as many fans are: Kevin Williamson is is no longer working on Scream 4. In his absence, Ehren Kruger has been brought in.