Archive for Kevpocalypse
You are browsing the archives of Kevpocalypse.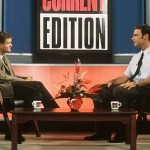 Entertainment Weekly's upcoming cover story "the bloody battle for Scream 4″ seemed an odd choice of hyperbole which we now understand should be taken at its most literal. Hitting Friday, the latest issue grants us the most whitewash-free official comments yet on the events leading to Kevin Williamson's disconnection from all things Scream.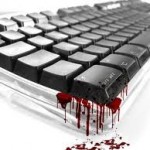 After all the Scream 4 rewrite hysteria last year, something in the timeline just wasn't adding up for us. Kevin Williamson was out the door before shooting even began, and once it did, his replacement, executive producer Ehren Kruger was firmly embedded. Towards the tail-end of the shoot, revisions were still being written with the […]