Archive for Locations
You are browsing the archives of Locations.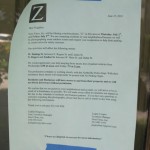 The most recent exterior daytime filming captured by an opportunistic onlooker, this time outside homes on a small residential street. No cast sightings, we're afraid, unless you have better squinty eyes than we do.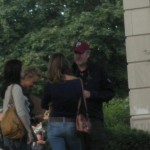 This scene looks like either Erik Knudsen or Rory Culkin pestering Hayden Panettiere, Emma Roberts and Marielle Jaffe as they go to school. This bystander video footage was recorded on June 29th.