Archive for Locations
You are browsing the archives of Locations.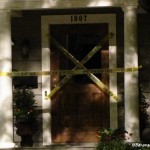 You know it's a good night on the Scream 4 set when before a take someone yells, "And now with the blood," and people arrive carrying armfuls of paper towels. The body count goes up in Woodsboro?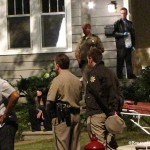 There seems to be a lot of the cast still alive in Ann Arbor. Blood-stained and traumatized, maybe, but most seem to still be standing. Even with a New Decade and New Rules, chances are that a few of the cast we have come to know and love over the last weeks, won't be making it [...]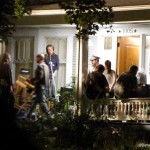 Unless it's for Sheriff Dewey.  I didn't see who opened the door.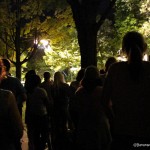 The crowd of Scream 4 set-watchers in Ann Arbor is pretty small. People start drifting in at around 6:30 pm as the crew begins to set up, and by 9 pm there are maybe between 20 and 40 people on the sidewalk across the street from the filming.  The exceptionally clean white Ford vans come [...]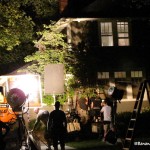 Someone didn't come back last night. It was a bloody, messy scene and security were very cranky about cameras. I don't blame the crew for wanting no cameras — it was an important scene, filmed in full view of the (albeit small) crowd. In fact, it was so pivotal that I'm surprised they chose to [...]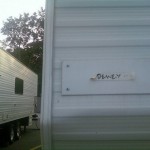 Here are the prime Scream 4 filming locations in Michigan pretty much taking us to the end of the shoot…