Archive for Lucy Hale
You are browsing the archives of Lucy Hale.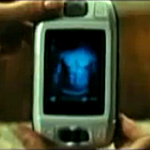 We frequently update older video-based articles when better sources become available, but this isn't always apparent to those outside our Twitter stream. So here's a gentle nudge for a reasonably high quality copy of Scream 4 movie clip #5 featuring Sherrie & Trudie discussing Tatum (not Riley). Roll clip!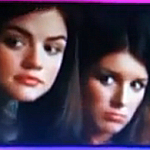 Updated with higher quality. We've got a lot of Scream 4 video action today so let's get to it. Fifth clip! Just aired on Chelsea Lately. Listen to that Williamson dialogue roll off the tongues of Shenea Grimes and Lucy Hale. Delicious!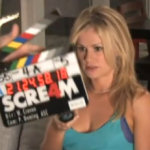 Is today video today? I think it's video day. Four official behind-the-scenes videos covering an even greater number of scenes being shot. The definition of spoiler continues to blur as Dimension release footage containing surprises many fans feel best left to the film itself. But we secretly want to see, don't we?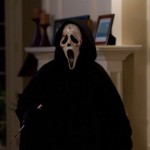 A series of Scream 4 photos hit surface level on the internet today, most innocent enough but some quite in your face. We held out a while in order to do some digging. Whilst they're being attributed to the spoiler-conscious Dimension Films because they appeared on the official Scream 4 Facebook, their account has a [...]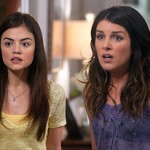 You want to know what's been fun? Deciphering who is who among Scream 4's Sexy Six (Shenae Grimes/Lucy Hale, Kristen Bell/Anna Paquin, Aimee Teegarden/Britt Robertson). All were hired for cameos towards the end of an extended shooting period last year, and in pairs – hinting at opening scene participation for some.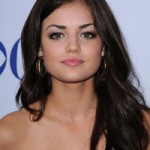 Screen Junkies ask "Who's the Drew Barrymore of 'Scream 4?" Lucy Hale is interviewed, and doesn't confirm she's Drew 2.0 in the story however does reveal she's in the opening scene. Interestingly, she is the new Drew in the sense that both actresses were initially slated for larger Scream roles (Drew for Sidney). Read on for [...]