Archive for Lucy Hale
You are browsing the archives of Lucy Hale.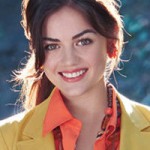 Is this a spoiler? We think not. When Scream 4 actress Lucy Hale spoke to Teen Vogue, there was a mention of blood. While it doesn't automatically mean her character bites it, let's face it, every newbie is on mortality watch.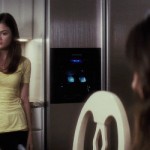 Man's Voice (from phone): I hear you like horror movies. Girl: …It's for you.