Archive for Magazines
You are browsing the archives of Magazines.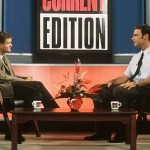 Entertainment Weekly's upcoming cover story "the bloody battle for Scream 4″ seemed an odd choice of hyperbole which we now understand should be taken at its most literal. Hitting Friday, the latest issue grants us the most whitewash-free official comments yet on the events leading to Kevin Williamson's disconnection from all things Scream.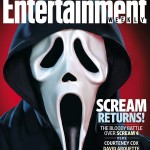 The new Entertainment Weekly places Scream 4 at ground zero of pop culture! The cover story should be something special considering the access levels EW have with Team Scream. Additionally, if you "Like" EW's Facebook, you can view a behind-the-scenes video of the photoshoot for the interior spread, with the main trio of Neve Campbell, [...]
Nothing new, but for press collectors here's a little blurb on Scream 4 in the new issue of Maxim Magazine.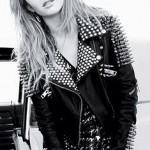 Big career ambitions are nothing new in Hollywood, but reports from Us Weekly and Deadline Hollywood highlight Emma Roberts' desire to break free of her famous relatives (like father Eric Roberts and aunt Julia Roberts) and find representation to help groom her into "the next Natalie Portman." Portman broke out in a big way with [...]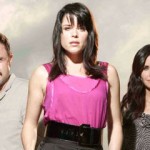 The latest issue of Total Film contains a Scream 4 feature (shared with Fast Five, of all movies) offering up ample quotage from cast members, with Wes Craven the chief interview subject. Surprisingly, he was asked about his unjustly infamous script control quote of last year, and offered a candid but philosophical response.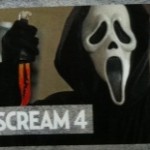 Hot on the heels of the new Fangoria Ghostface pic we showed you this week comes another small piece of an official still via the cover of April's Empire Magazine.