Archive for Magazines
You are browsing the archives of Magazines.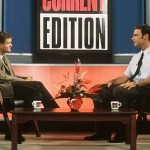 Entertainment Weekly's upcoming cover story "the bloody battle for Scream 4″ seemed an odd choice of hyperbole which we now understand should be taken at its most literal. Hitting Friday, the latest issue grants us the most whitewash-free official comments yet on the events leading to Kevin Williamson's disconnection from all things Scream.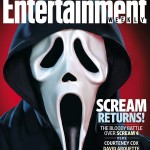 The new Entertainment Weekly places Scream 4 at ground zero of pop culture! The cover story should be something special considering the access levels EW have with Team Scream. Additionally, if you "Like" EW's Facebook, you can view a behind-the-scenes video of the photoshoot for the interior spread, with the main trio of Neve Campbell, […]