Archive for Magazines
You are browsing the archives of Magazines.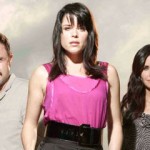 The latest issue of Total Film contains a Scream 4 feature (shared with Fast Five, of all movies) offering up ample quotage from cast members, with Wes Craven the chief interview subject. Surprisingly, he was asked about his unjustly infamous script control quote of last year, and offered a candid but philosophical response.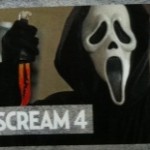 Hot on the heels of the new Fangoria Ghostface pic we showed you this week comes another small piece of an official still via the cover of April's Empire Magazine.