Archive for Magazines
You are browsing the archives of Magazines.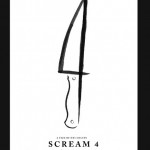 If you thought the recent posters were dialing the imagery down to bare basics, you ain't seen nothin' yet… until you see this.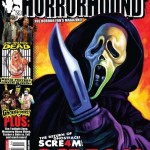 Horrorhound #28's cover gives a jarringly wonderful glimpse into what a Scream poster might have looked like if it were made in the 70's or 80's before publicity became almost completely photo-based. The issue is now on sale and features a Scream retrospective and Scream 4 coverage.