Archive for Magazines
You are browsing the archives of Magazines.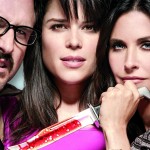 We obtained this HQ version of the EW Scream Reunion cover photo, which is now our desktop wallpaper – and read on for notations on the upcoming article, which features quotes from Scream 4 cast and crew.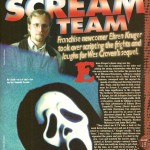 Since Ehren Kruger rewriting Kevin Williamson on Scream 4 is a sore point among fans, we thought we'd share this with you – a Fangoria Magazine interview from March, 2000 which illuminates the scribe's Scream 3 intentions.