Archive for Marielle Jaffe
You are browsing the archives of Marielle Jaffe.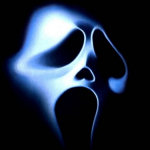 Scream 4 is chugging along quite nicely, with Wes Craven today popping up on Twitter to announce "Doing ADR for #SCREAM4 today." One actor involved that we know of was Marielle Jaffe, confirming her happy attendance via Facebook.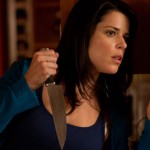 Today three new HQ images rock your world: we've got Sidney in a pro-active pose followed by a return to defensive mode (with a little help from Jill's mother) as Ghostface arrives, and last but not least, the new cast hanging at the fountain. You know, the cursed fountain.