Archive for Marielle Jaffe
You are browsing the archives of Marielle Jaffe.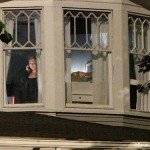 The Bananadoctor is back with the day's results of his one man mission to chronicle the exterior filming of Scream 4 with his camera. He notes that he spied "Emma, Hayden and Marielle. Inside scenes, one with some screaming (!), and one we could see through a window!" No spoilers – if anything the following […]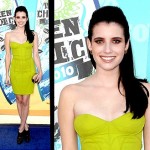 The busy Wes Craven has shared: "85F & 74% humidity in Jill's bedroom, with the BF." Now is Jill's relationship a PG13 or an R?