Archive for Movie Trailer
You are browsing the archives of Movie Trailer.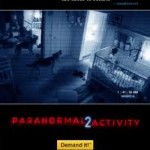 The Scream 4 Teaser Trailer is now playing with Paranormal Activity 2. And you didn't even have to wait till November! If Scream had to choose a mate to run with, Paranormal Activity makes the most sense, as it achieved crossover success into the mainstream in a way rarely seen since – well, Scream.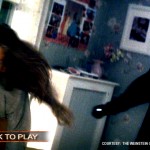 Entertainment Tonight's online arm has officially released Scream 4's full theatrical teaser trailer, a sharper, snazzier looking version of what was released in Australia yesterday (and quickly leaked soon after). Along with it, their article featured a watermarked but brand new official still of Ghostface terrorizing Olivia (Marielle Jaffe).