Archive for Music
You are browsing the archives of Music.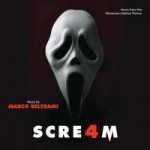 Scream-Trilogy friend Charlie Arrigo dropped us a line to let us know he has managed to secure the Scream 4 musical score pieces that weren't featured on the official CD. Completists will want to give these a listen!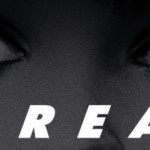 Always good to see new merchandise outside of Scream 4 – it seems like the powers that be sometimes forget there were three previous movies, all of which still have high collectible potential. This new Marco Beltrami extended Scream instrumental score coming from Varese Sarabande on the week of June 6th. The original release was [...]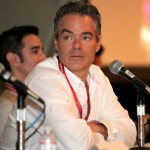 Composer Marco Beltrami's music goes beyond the head and into the heart. Discover more about him through our additions: photos from his recent Wondercon appearance, new Scream 4 interview comments, and two full versions themes from the new film.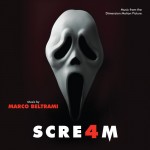 This kept slipping off our priority radar in the video madness over the past day, but all the details are in on Marco Beltrami's Original Motion Picture Score. And we really mean all the details at the most literal definition. The front cover is harmless enough but the track listing is somewhat revealing.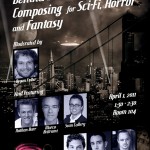 Here is your chance to meet the man who composed all of the music for the Scream films!  San Francisco's WonderCon entertainment convention will be hosting Behind the Music with CW3PR:  Composing for Sci-Fi, Horror and Fantasy Film & TV.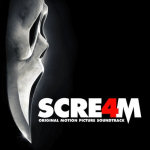 From early indicators, Marco Beltrami's Scream 4 musical score carries the creative maturity of ten years passed – Don't Mess With The Original has all the hallmarks of a long, winding chase scene that constantly ratchets up the tension before dialing back for a false sense of security. Jill's America is an epic, haunting track, [...]