Archive for My Soul To Take
You are browsing the archives of My Soul To Take.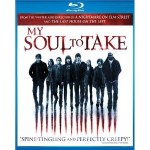 Wes Craven's psychological slasher is coming home on February 8th, pretty much the halfway point to Scream 4. Finally My Soul To Take will get a fair chance to find its audience. Read on for special features and cover artworks.