Archive for Neca
You are browsing the archives of Neca.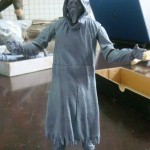 Our friends at Scream Franchise Examiner have interviewed Neca's Randy Falk about their upcoming Ghostface figures, and some positive news has come out a common critical point…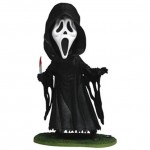 Both regular and zombie Ghostface figures from Neca are now availible to pre-order. It certainly appears the designs are final, which we're honestly not happy with. Just like Michael Myers' mask, there is far more to correctly duplicating the movie version than simply keeping the general colors and shapes.